Venezuela files US complaint to International Criminal Court over sanctions equivalent to crimes against humanity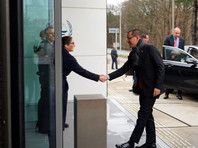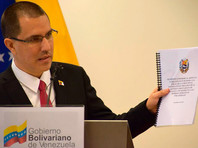 Venezuelan Foreign Minister Jorge Arreasa arrived in The Hague on Thursday to file a complaint against the United States with the International Criminal Court over sanctions against a South American country. This was announced on Thursday by the press service of the Venezuelan Foreign Ministry.
"Venezuela lodges a complaint with the ICC in connection with unilateral sanctions," the statement quoted by TASS reads.
Venezuelan authorities accuse the US administration of "crimes against humanity that have resulted from unilateral coercive sanctions that have been imposed since 2014" against a South American country.
Venezuela has the world's largest proven oil reserves. This could be the key to prosperity if it were not for the populist policies of President Nicolas Maduro and his predecessor, Hugo Chavez, that undermined market institutions. However, the authorities blame external forces, including "American imperialism," for all the many calamities that have befallen the country.
The Bolivarian Republic in recent years has been experiencing an acute socio-economic crisis, accompanied by a devaluation of the national currency, hyperinflation, and a shortage of goods. In the spring of 2019, the collapse of the national health system was reported. Due to the lack of drugs and vaccines, diseases such as measles, diphtheria, tuberculosis, malaria are spreading rapidly, and child mortality is increasing. Many children suffer from hunger. According to UN estimates, more than 4 million people have left the country (approximately every eighth resident).
The brain drain is turning into even greater economic problems and a lack of skilled labor.
The political situation in Venezuela escalated after opposition leader Juan Guaidó, whose appointment to the post of parliament speaker two days earlier was canceled by the Supreme Court of Venezuela, declared himself acting president of the country on January 23, 2019. The United States recognized him as the interim head of state, they were joined by the countries of the Lima Group (with the exception of Mexico), the Organization of American States and several European countries.
Venezuelan President Nicolas Maduro called the incident an attempted coup. Russia, Belarus, Bolivia, Iran, China, Cuba, Nicaragua, El Salvador, Syria and Turkey spoke in support of it.