Russian Defense Ministry: in Syria, the US military opened fire on civilians and killed a teenager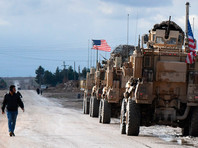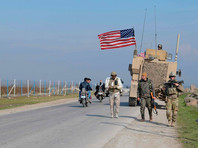 In the Syrian province of Hasek, a minor youth died as a result of firing by the US military. The conflict between US soldiers and the local population was able to repay the intervention of the Russian military, says the head of the Russian Center for the Reconciliation of the warring parties in Syria (CPVS, part of the Russian Ministry of Defense) Yuri Borenkov during a briefing.
According to him, between the US military and the local population "there was a conflict, as a result of which the US military opened fire on civilians." As Borenkov noted, "one local resident was injured." "Another 14-year-old boy, Faisal Khalid Muhammad, has died," TASS quoted Borenkov as saying.
According to the CPVS, the conflict occurred after a US Army convoy deviating from the route was stopped by a government unit in the area of ​​Harbat Hamo in Hasek province on Wednesday at 10:30.
"Only thanks to the efforts of the Russian servicemen who arrived at the scene of the incident, it was possible to prevent a further escalation of the conflict with local residents," Borenkov said.
According to him, the Russian military also helped "ensure the exit of the convoy of the US Armed Forces in the direction of the base in the area of ​​the village of Khimo, Haseke province."
A statement by the Russian Defense Ministry was made shortly after Turkish President Recep Tayyip Erdogan accused Syria and Russia of striking civilians in Idlib.