Israel refused entry for about 6 thousand Russians in a year, the Russian embassy considers this abnormal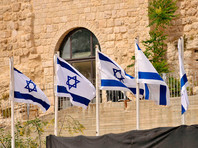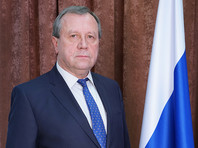 The Russian Foreign Ministry and the Russian Embassy in Israel receive numerous complaints from Russians about the refusal to enter the Jewish state "for reasons unknown to them." Over the past year, about 6 thousand people have been refused, some of them are unfounded, said the Russian ambassador to Israel Anatoly Viktorov in an interview with RBC.
According to him, even tourists and pilgrims were denied entry, who "absolutely clearly, from their point of view, fulfilled all the conditions: they bought tickets, permits, booked hotels, had enough financial means." Russian diplomats believe that such a situation is abnormal and requires correction by joint actions.
The Russian Embassy takes control of cases of unauthorized refusals of entry and discusses this issue with Israeli authorities. "This is a violation of the rights of citizens, about undermining the economic basis of tourism in our relations, our cultural, educational, scientific and other ties," said the diplomat.
Viktorov noted that Israel is concerned about the growth of illegal migration, but the fight against it "does not begin and does not end at airports or other points of entry into the country." "This is a more complex and complex issue, it needs to be resolved through law enforcement agencies," the ambassador emphasized. To resolve the situation, Russia and Israel will continue consultations at the level of consular departments of the Ministry of Foreign Affairs and law enforcement agencies.
The Israeli Foreign Ministry explained that along with "labor tourism" the number of Russians applying for asylum is growing. "This forces us to carry out a more thorough check, and sometimes some Russian citizens have to refuse entry to our country," said Yana Kotlyar-Gal, spokeswoman for the Israeli Embassy in Russia.
According to the Russian Embassy in Tel Aviv on December 1, 2019, 5771 Russian tourists were denied entry to Israel. The Russian side, however, acts symmetrically. Israeli citizens in recent months have been faced with unreasonably long checks at airports, and as a result, some have been denied crossing the border.
In December, this problem was discussed at a meeting in the Israeli Foreign Ministry. The draft agreement proposed by the Israeli side included providing Israelis on the Russian border with the same conditions that exist at Israeli airports for detained Russian tourists, writes NEWSru.co.il.
First of all, the point is that the Israelis should be interrogated in a language that they understand, and that all documents that give them a signature should be in Hebrew or in English, and not in Russian. Israel asked Russia to take into account that Russian tourists undergoing interrogations at Israeli airports gain access to all amenities that are not respected in the Russian Federation.