Facebook blocked dozens of accounts that Russian intelligence used against Ukraine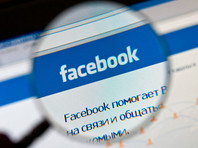 The Facebook social network blocked dozens of accounts, pages and groups, which, according to its data, were used by Russian military intelligence to spread misinformation in Eastern Europe, in particular in Ukraine. This is stated in the statement of the administration of the social network.
A total of 78 accounts, 11 public pages and 29 groups on Facebook, as well as four Instargam accounts are blocked. It is noted that in one of the blocked groups consisted of more than six thousand people.
Some of the owners of the blocked accounts impersonated journalists and tried to contact politicians, the media and public figures in the regions, writes The Insider. They posted content in Russian, English and Ukrainian about local and political news, about Russian military operations in Syria, about alleged leaks from the Ukrainian Security Service and about the crash of a Malaysian plane in Donbass in 2014, which, according to an international investigation team, was shot down by a Russian anti-aircraft missile.
"Although the people behind this network tried to hide their identities and interactions, our investigation revealed their connections with Russian intelligence," the Facebook said.
Radio Liberty reports that Facebook, in particular, has blocked the user account who introduced himself as Taras Pavlenko and posing as a correspondent for this media outlet. For the first time that Taras Pavlenko posed as a journalist for Freedom, the publication became aware in 2016. Then, a conversation with a member of the Mejlis of the Crimean Tatar people Eskender Bariev was published on a Facebook page.
The New York Times columnist Ben Nimmo in Graphika.com drew attention to the questions that the "journalist" asked Bariev. He asked, in particular, about the attitude of the Crimean Tatars to pro-Russian groups in the Crimea, annexed to the Russian Federation, and the Ukrainian right-wing radical movement "Right Sector" *. Nimmo notes that such "journalists" interviewed critics of Moscow and provoked interlocutors to rash statements.
Along with accounts related to Russian intelligence, pages that were used by the authorities of Iran, Myanmar and Vietnam were blocked for violating social network policies.
Facebook was founded on February 4, 2004 by Mark Zuckerberg and his three classmates while studying at Harvard University. Facebook is one of the leading social networks in the world. According to recent estimates, its total monthly audience exceeds 2.4 billion users, reports TASS.
---
* "Right Sector" is a Ukrainian nationalist group banned in the Russian Federation as extremist.